Image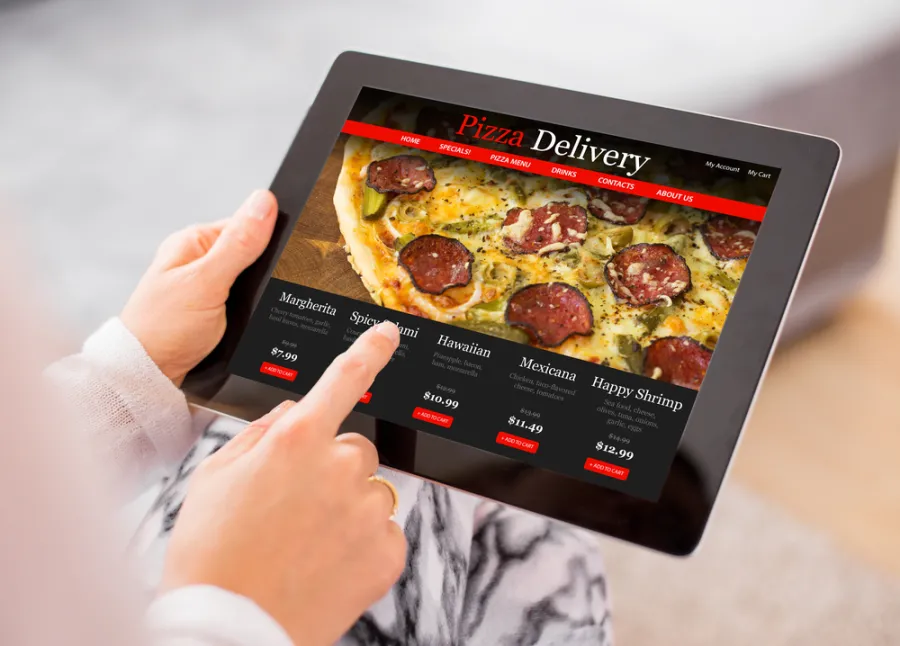 When it comes to learning how to order pizza online, Hungry Howie's® makes it easy. One of the greatest conveniences of the 21st century is having the ability to order virtually anything on the Internet and have it arrive at your door in just a few short hours. New clothing, holiday gifts, household items, and yes, even pizza.
We know that when it comes to ordering dinner for the family, you certainly can't wait that long, but you do need it to be just as simple and straightforward as just a few clicks of a button. The good news is that you definitely can order pizza online, and the team at Hungry Howie's® makes it incredibly easy to do just that.
Keep reading for more info regarding how to order pizza online from Hungry Howie's® as well as some fun facts about our stores and menu items.
How to Order Pizza Online at Hungry Howie's®
If you're in the mood for Hungry Howie's® Pizza, and are looking at how to order pizza online, head on over to our website and hit the big red button that says "Order" at the top of the page. It's on the righthand side so you can't miss it.
Be sure to select your location to see the menu for your local Hungry Howie's® as item availability may vary between stores. Then, select the foods you're looking to order and add any special instructions (like "Extra napkins please!" or "Please use the side door for delivery").
After that, sit back and relax. Use the Howie Track® to see precisely where your order is at each step of the journey. In no time at all, one of our dedicated pizza delivery drivers will drop your order off right at your door.
Additionally, we'll keep you informed of the wait time because we know that when you're hungry, the last thing you want is an unexpected delay. Plus, you'll know when the delivery driver is about to arrive so that you can gather the kids at the table, wrap up whatever pre-dinner activities you may be doing, and more.
Are There Other Ways to Order Hungry Howie's®?
Ordering online isn't for everyone or even for every occasion. We know that sometimes you just want to speak to a real person, and that's okay. Whether there are some complicated aspects of your order (no cheese on half the pizza, please!) that you want to ensure we get right, or you have questions about our menu (how big are each size salad, exactly?), our friendly employees are standing by ready to take your phone call.
Use our handy store locator to find the closest location to your point of delivery. Maybe it's your office, and you're placing a large order before a holiday party, or perhaps you need some grub delivered to the kid's baseball practice. Or, plan a movie night with your family and friends and grab some Howie Wings® and cheesy Howie Bread® to go with the occasion.
No matter what event you're ordering for, and no matter how many people you have to feed, we've got you covered. Orders large and small, for special days or your average Tuesday, our menu has everything you need right in one spot.
Hungry Howie's® Menu Items to Order
Do you know you need take out or delivery tonight, but you're unsure of what to order? Our menu has just what you need. With something for everyone, it's easy to please the entire household with lunch or dinner from Hungry Howie's®.
First, our pizzas are a big hit. Whether you're in the mood for a plain pie or want something delicious like a Meat Eaters pizza, there are endless ways to customize your pie. Or, try an oven-baked sub or oven-baked pasta, a fresh salad, chicken wings, dessert, and so much more.
Order for Take Out or Delivery Today
Looking at how to order pizza online? Head on over to the Hungry Howie's® homepage and click the red "Order" button! Place an order for take out or delivery and get your food in the way that's most convenient today. You can either stop by your nearest location on your way home from work or order for delivery straight to your door.
There are infinite menu combinations available at Hungry Howie's®, and we're sure that we have whatever pizza dish you may be craving tonight. If you don't feel like doing dishes tonight, we've got your back there, too. Request paper plates, disposable utensils, and napkins, and we'll be happy to bring those items with your order.
Order Hungry Howie's® today to satisfy your pizza craving.