Pizza Delivery and Takeout
Home of The
Choose from 8 mouthwatering flavors. What Crust Are You?®
What sets Hungry Howie's apart? Our signature flavored crusts! Elevate your pizza experience with unique options like Butter, Butter Cheese, Asiago Cheese, Ranch, Italian Herb, Cajun, Sesame, and Garlic Herb flavored crusts. These distinctive crust flavors add an unparalleled burst of taste that others attempt to imitate but can never quite recreate our original flavored crust pizzas. Don't wait any longer – place your pizza delivery order now and treat yourself to a pizza experience like no other! Find the nearest Hungry Howies near you here.
Plan a party with us!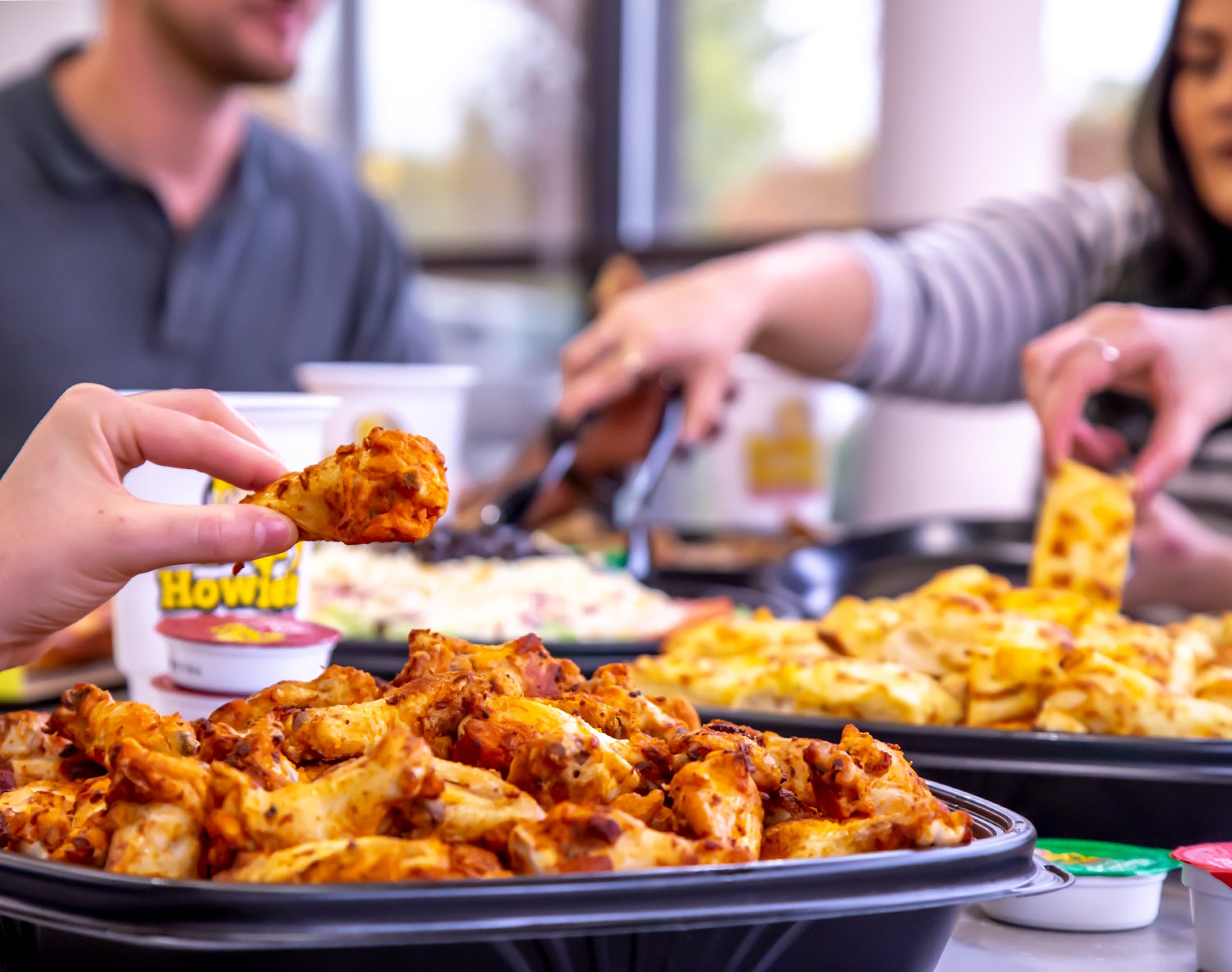 Are you tired of trying to figure out how many pizzas you need to order for your next pizza party? Well, worry no more! A new pizza party calculator has just hit the market, and it takes into account the number of people and their age to recommend the perfect number of large pizzas to order for your party.