Image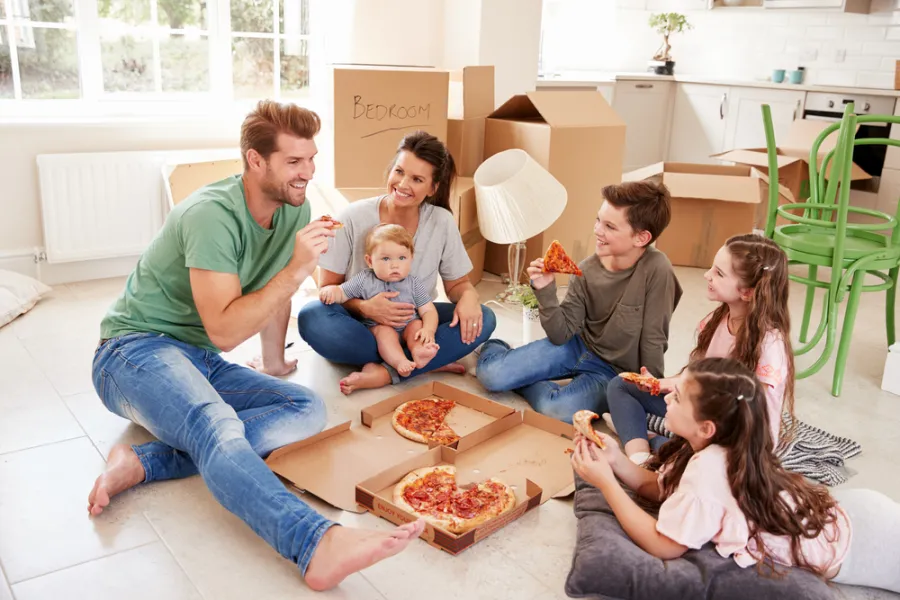 The best Easter pizza recipes include ingredients that bring you a dish reminiscent of a classic holiday pie, packed with popular pizza toppings and delicious crust. While it may not look like a traditional pizza, you'll be amazed at how similar they taste. The dish's appearance may differ from your weekly take-out meal, but once you take a bite, you'll be inspired and satisfied.
Easter pizza recipes usually come in the form of a pizza rustica, a pie that comes from Naples, Italy. Its origins date back to the 17th century, making it a staple in many cultures. When it came to be, it was considered a special Easter dish that was expected to be on the holiday table spread.
Back then, pizza rustica was a dish that ended the 40-day dairy fast (known as the Lenten fast) that most people followed. Other names for the pie include pizza ripiena and pizza chiena. Today, we're going to give you a few modern tips and tricks to create the best Easter pizza recipe using traditional ingredients.
The Best Easter Pizza Recipe
To create a traditional pizza rustica, there are a few simple tips to follow. While the older version of the dish was presented as one large pie to family and guests, modern versions come in various forms. You can make mini pies, cupcake style, or stick with one large pie.
Since this isn't a classic pizza in the way we think of them today, it's denser, with all the toppings inside, surrounded by a crust on all ends. Most people still use pizza dough for the crust and layers, but some use pastry dough.
Here's how to make a pizza rustica the whole family will love.
Rustica Pizza Recipe and Tips
Pizza rustica includes many "regular" pizza ingredients, making it many people's favorite Easter pie. Here are the ingredients you'll need, potential pie fillers, essential kitchen gadgets, and a delicious recipe to follow.
Potential Rustica Pizza Ingredients:
Classic Italian cheeses, including mozzarella, ricotta, and provolone.
Meats including salami, pepperoni, prosciutto, capicola, and sweet Italian sausage.
A delicious savory tomato sauce.
Pizza or pastry dough. You can make your own or purchase pre-prepared.
Three eggs and butter for mixing and finishing.
What You'll Need:
Access to an oven, heated to 350 degrees.
A whisk and a large cooking spoon combine cheese and stir in meats.
A pie pan.
A dough roller.
A pairing knife.
A baking sheet to place under the pie pan in the oven.
Aluminum foil.
A kitchen thermometer (the pie is ready when the center reaches 150 degrees).
If serving fresh, use a cooling rack to allow the pizza to rest for approximately three hours before serving. If saving the pizza rustica for later, it can be refrigerated for up to two days.
Easter Pizza Recipe:
Roll out your pie crust or prepare it as instructed on the label, and divide it into two equal portions. Wrap them individually in Saran wrap and refrigerate for approximately 30 minutes.
Roll out one portion of dough to place in the bottom of your pie pan. Your dough should hang about 1 inch over the edge of the pan to help close the pie.
Choose your favorite cheese and meat fillings, and whisk the eggs and cheese together before stirring in your choice of meats. Add salt and pepper to taste.
Add meat in a single layer to the bottom of the baking dish. Many people choose prosciutto, salami, capacolia, or pepperoni for this layer.
Add your cheese, egg, and meat mixture on top.
Sprinkle any veggies you want to include on top of the mixture and add a bit more cheese, like shredded parm, as the final layer if you wish.
Roll out the second half of the dough and place it on top of all the fillings in your pie-baking dish.
Pinch the top and bottom crusts to create a sealed pie, then crimp the edges.
Top the crust with a light egg wash to give your finished pie that perfect golden look.
Use your knife to create vents at the top of the pie.
Place the pie dish on a baking pan and bake for approximately one hour.
Remove the pie from the oven and cover it with aluminum foil. Place back in the oven and bake another 30 minutes until the internal temperature reaches 150 degrees.
Cool the pie on your wire rack for 3 hours if serving immediately, or refrigerate once the pie reaches room temperature.
That's it! Slice up and eat away! This is one of the best Easter pizza recipes. It's rich, filling, and delicious and sure to be a hit at the table. People will be asking for it again for many holidays to come.