The best Halloween pizza ideas can help make your family's night the most spooktacular one yet. While many people think of pumpkin carvings, going door-to-door for candy, and dressing up in costume, there's one more essential thing to consider. What are we having for dinner?! If you're heading out on the town to score the sweetest treats, you'll need something quick and easy. Enter: Hungry Howie's® pizza. Grabbing a pie for take-out or ordering for delivery on Halloween makes feeding your little ghosts and goblins simple and delicious. But there are other Halloween pizza ideas that you can use too, either as a pre-departure meal or as a spooky addition to your night in.
Image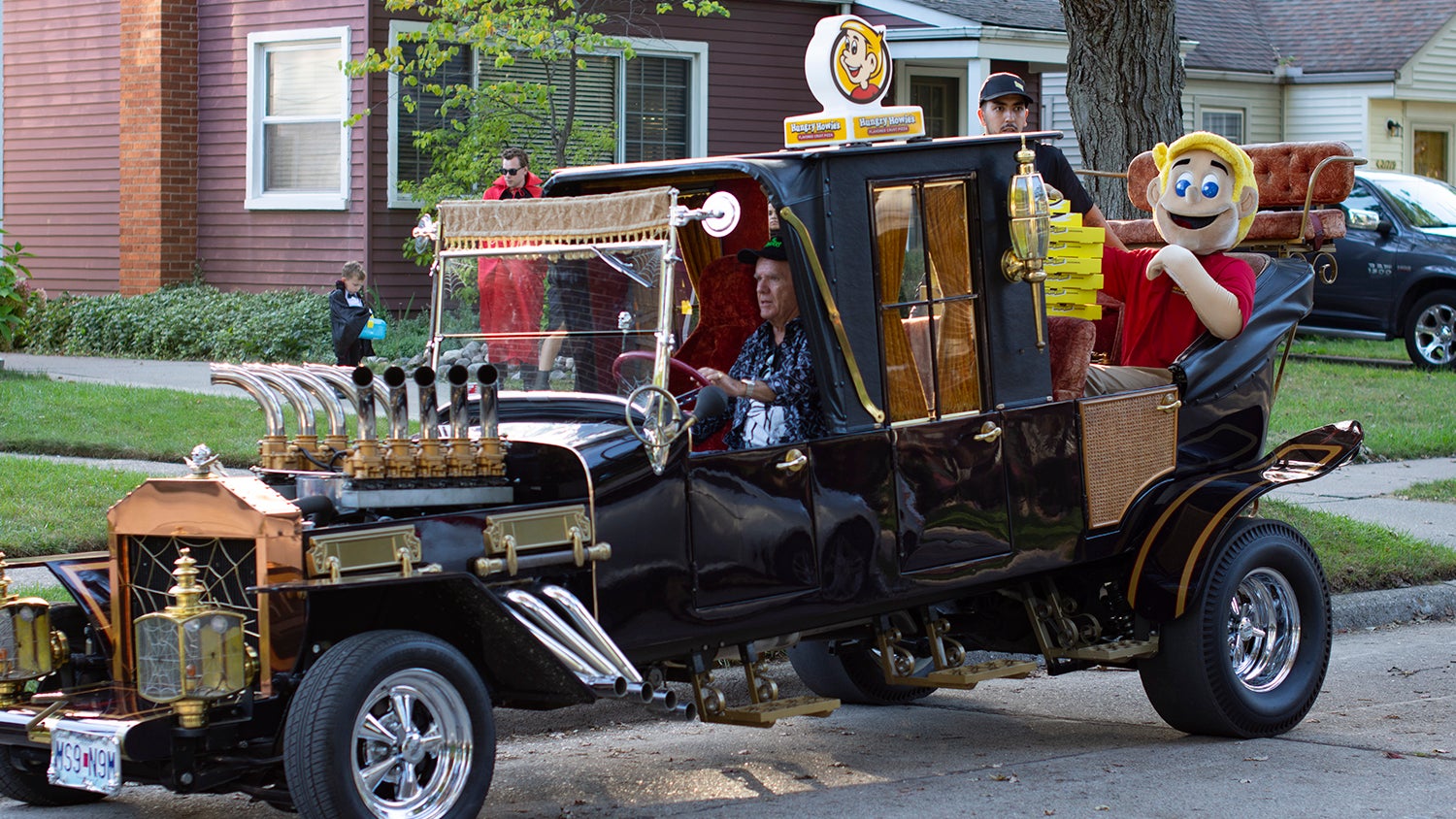 Here Are 4 Halloween Pizza Ideas to Make Your Night More Festive
Use one of these Halloween pizza ideas to elevate everyone's favorite meal and add an extra air of spookiness to the dinner table. Whether your kids are little and you're looking to give them a fun treat, or you're sharing a pie at a party with friends, you can't go wrong with these ideas.
Check out these four Halloween pizza ideas and choose your favorite to celebrate the evening.
1) Decorate a Plain Pie
Pumpkin carving is fantastic, but by Halloween night, everyone often has theirs lit up on display for the block to see. However, pumpkin carving isn't the only way to get into the Halloween decoration mood. A great idea is to order a plain Hungry Howie's® pizza and dress it for the occasion.
Grab your favorite toppings at the grocery store and set them on the table. These can include pepperoni, black olives, extra shredded cheese, meatballs, freshly sliced bell peppers, and anything else you can think of. Instead of carving a face into a pumpkin, build a face on top of your plain pizza. You can get everyone involved by designating one "area" (such as the eyes, mouth, and nose) for each person, or order multiple pies and let everyone build their own. Then, compare your spooky creations!
You can create vampires, pizza jack-o-lanterns, spiders, and even ghosts if you get the toppings just right.
2) Use Halloween Cookie Cutters
Before October 31st, head to your local craft, box, or discount store. These places always stock holiday-themed items, from table cloths to home decor and even cooking gadgets like cooking cutters. Grab a variety of Halloween-themed shapes and order a large pie. You'll likely find an array of pumpkin shapes, ghosts, and perhaps even a witch.
You can either use the cookie cutters in advance to present the group with pre-made Halloween-themed pizza bites or invite everyone to join in using their favorite shapes for mini Halloween pies.
3) Use Howie Bread® to Create "Witches Fingers"
This idea is a little more creative if you want an appetizer or side on display for a Halloween party. However, it's super easy to accomplish while still impressing the crowd. Order your favorite Howie Bread®. It can be cheesy bread, pepperoni bread, or any other menu item of your choice. Then, separate each piece, and put a red pizza dipping sauce in the center of a plate. Sprawl each "finger" out from the dipping sauce and add a small piece of pepperoni to the end to create "fingernails."
Everyone will enjoy dipping the fingers in a delicious sauce while keeping with the theme of the evening. You're also likely to get some giggles out of the little ones.
4) Create a Halloween Dessert Pizza
While Hungry Howie's® is known for our pizza, don't forget that we offer dessert, too. Our favorite is the Howie Cookie®, a giant fresh-baked chocolate chip cookie that's about the size of a pie. It's pre-cut into eight slices, so it's perfect for sharing. Order a side of our icing dip, and get to decorating.
You can choose your favorite candies to decorate the Halloween dessert pizza. Pick orange and black M&Ms, candy corn, gummy bears, or whatever your heart desires. Many major brands offer Halloween-shaped colors and themes in honor of the spooky night, so grab a few of those if you'd like. You'll have eight slices of pure delight–the perfect dessert for any meal or item to bring to a potluck Halloween party.
Order Hungry Howie's® for Take-Out or Delivery
One of the best things about Hungry Howie's® is that we make it easy to get your meal. You can order online or by phone and grab your pizza on the way home from work, or order it for delivery straight to your door. Whether you want a plain pie to decorate, a pie to cut into fun Halloween shapes, or a Howie Cookie® for the sweetest spook ever, we have you covered.
We wish everyone a safe and special Halloween, filled with candy galore and your favorite meal–a Hungry Howie's® pizza.