Image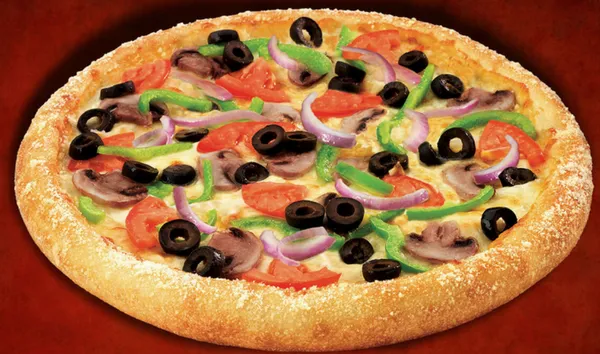 In the mood for a delicious and unconventional breakfast? If you're a vegetarian who steers clear of the classic bacon, sausage, chorizo, and ham, there are amazing vegetarian breakfast pizzas out there. They're sure to satisfy your craving while giving you something picture-perfect to post on social media.
Breakfast burritos, ramen scrambled eggs, and fruit-filled crepes are interesting options, and many restaurants feature the items on their menus. They're also relatively easy to make at home. Whether you're a vegetarian, pescatarian, or vegan, you're used to finding surprising scrumptious recipes that avoid meat.
Vegetarian breakfast pizzas are an excellent option to add to your repertoire. You may find them in hip, modern restaurants, but they're also a creation you can whip up in your kitchen at your desire.
Rise and Shine with Vegetarian Breakfast Pizzas
We all know the saying, "Breakfast is the most important meal of the day." This is because our bodies don't consume calories overnight and enter a fasting period. During this time, your blood glucose levels drop. Glucose fuels your body, serving as its primary energy source for the rest of the day.
If you don't get a healthy kickstart to your morning, you're more likely to feel tired and groggy as the day progresses. This can cause poor concentration levels, a jittery feeling, and a lack of motivation. Breakfast doesn't only get you going with glucose, but it gives you a boost of essential vitamins and minerals.
There's no better way to rise and shine healthily than with vegetarian pizza. There are many ways to create your own pie. You can use traditional store-bought or homemade pizza dough, bagels, English muffins, and more. No matter what base you use, you're sure to fall in love. Pair it with coffee, tea, or orange juice, and you're good to go.
Why Go Vegetarian for Breakfast?
Even if you're not a vegetarian, you may want to try a veggie-packed breakfast. Lots of us start the day with vegetarian options without noticing. Omelets, muffins, waffles, and more are all meatless breakfasts. Elevate your usual choices by adding a vegetarian breakfast pizza into the mix.
There are many benefits to starting your day with a vegetable-based meal. It can encourage weight loss, help lower cholesterol, and decrease your chances of developing heart disease. Meals full of fresh ingredients, whole foods, and vegetables are also more nutrient dense than processed options we tend to grab, like sugary granola bars, processed toaster foods, and more.
Vegetarian breakfast pizzas don't have to be boring. You can cook a Michelin star-worthy, mouthwatering meal with the right toppings.
Delicious Toppings: Vegetarian Options for Breakfast Pizzas
You have endless options to add as toppings when making a vegetarian breakfast pizza. Of course, you can stick with red sauce and cheese as your base. Others prefer cream-based or hollandaise sauces in the morning. There's no wrong choice when it comes to customizing your pizza.
Here are a few nutrient-packed, scrumptious vegetarian breakfast pizzas:
Eggs (scrambled, poached, or over-easy)
Spinach
Arugula
Potatoes
Fresh or sun-dried tomatoes
Mushrooms
Red onions
Red peppers, green peppers, or jalapenos
Avocado
Lox
Artichoke hearts
Cilantro
Chives
Sour cream
Hot sauce
Ketchup
Kimchi
Sprouts and micro-greens
Fresh fruits like peaches, berries, and more
Light dressings like balsamic vinaigrette or glaze, fruit-based dressings with oil and vinegar, and more
Flavored pizza crusts like buttered, cheesy, or herb-infused
Additional or substitute cheeses including: fresh mozzarella, ricotta, goat cheese, gruyère, cheddar, burrata, and more.
Imagine your favorite vegetarian breakfast omelet or burrito and consider the ingredients. All of these are excellent options for vegetarian pizza toppings. Mix and match to your delight until you find your favorite combination, or experiment with new and exciting flavors each time.
Vegetarian Pizzas for Brunch Parties and Gatherings
Vegetarian pizzas are great for all occasions. Whether cooking for yourself on a soothing Sunday morning, hosting an event, or bringing a dish to a morning-early afternoon potluck, vegetarian breakfast pizzas will surely be a hit–even for meat lovers.
A few gatherings that are perfect for vegetarian breakfast pizzas include:
Hosting friends and family at home for breakfast or brunch
Bridal showers
Baby showers
Mornings on bachelorette/bachelor parties
Gatherings after baptisms and first communions
Brunch birthday celebrations
School breakfast events
Mother's and Father's Day
Brunch weddings
And more
Any morning or early afternoon event is a fantastic opportunity to bring a vegetarian breakfast pizza to the table. They're fun and eclectic dishes likely to spark conversation and come together over the unique idea and ingredients.
Breakfast pizzas can serve as a standalone dish, say at home Mother's Day brunch, or a fantastic side at a bridal shower where everyone takes a small slice as they fill their plates.
Search for "pizza delivery near me" today to find menus full of vegetarian options to please your palate.