Image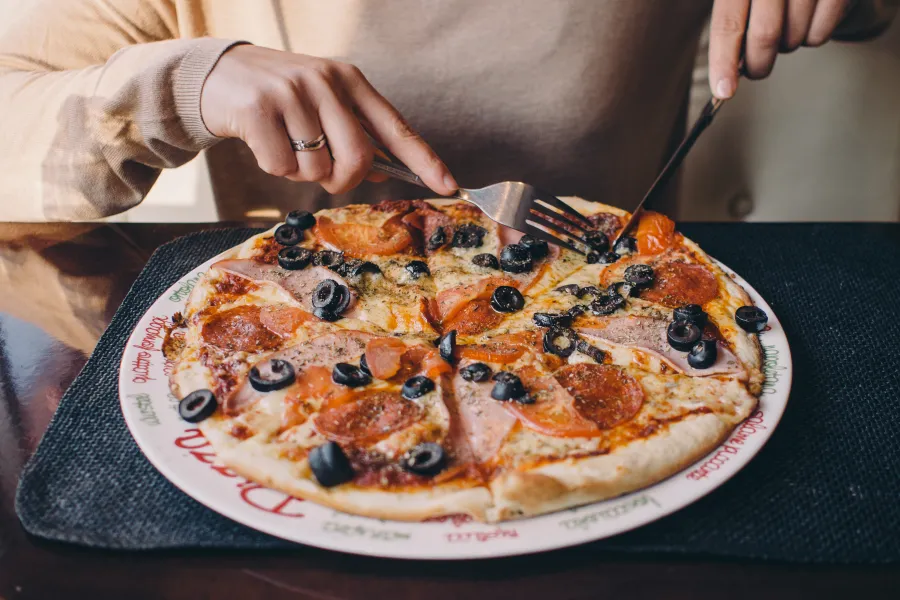 Losing weight can be difficult. Although there are many diet plans to choose from, many of them specify that it's best to stick with lean proteins, fruits and vegetables. Unfortunately, that means you will have to control your pizza cravings…or will you?
A new study is suggesting that eating pizza could actually help you lose weight.
Study participants were placed on a diet that was limited to only 10,500 calories per week. Keep in mind that the average American man consumes nearly 18,000 calories each week. During the duration of the study, half of the participants were allowed to eat whatever they wanted one day per week.
After two weeks, both groups had lowered their individual body mass index. However, the group that had been given one day off from the diet were happier and more motivated to continue with the regimen.
According to researchers, the occasional day or meal "off" from a diet can make the dieting process easier to sustain. If you are dieting and know that once per week you can indulge a bit, it will give you something to look forward to that will give you a break from your diet.
Rita Coelho do Vole, Ph.D., who authored the study, does note that it is all about preparation. Participants kept their portion sizes of pizza, sweet treats and other "off" meals within reason so they could stay within their weekly calorie goals.
In another instance of dieting with pizza, a chef from New York also lost weight on what he called a "pizza diet." His plan also involved counting calories, but leaving enough room to eat pizza every single day.
If you love pizza, you can work around your calorie goals so that you can still indulge in a slice or two once a week.
You can also continue toward your weight loss goals by choosing healthier pizza options. For example, a large slice of cheese pizza from Hungry Howie's has 200 calories. If you opt for a thin crust, you'll save 40 calories.
If you are hoping to add some nutritional value to your pizza, vegetables are a great source of vitamins and minerals. Adding mushrooms, onions and green peppers to a large thin crust pizza from Hungry Howie's adds minimal calories to each slice. You can also add some lean protein, like steak, which will only add another 10 calories to each slice.
The pizza diet may not be the best option for you, but adding some slices into your diet plan could help keep you motivated and on track to meet your weight loss goals.
Sources:
https://www.simplemost.com/study-proves-eating-pizza-could-help-you-lose-weight/
http://www.menshealth.com/weight-loss/cheat-day-helps-you-lose-weight