Image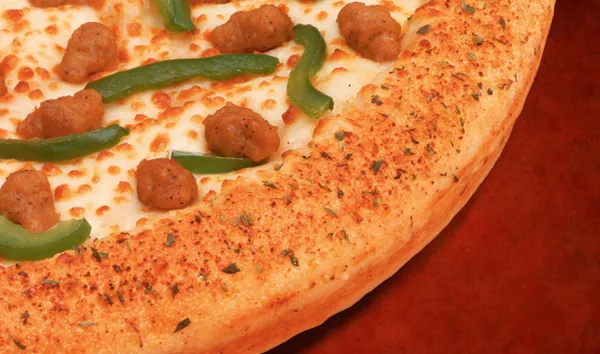 If you're looking for healthy pizza crust alternatives to the traditional white, fluffy dough, it's worth checking out some ancient grains that people still use today. We've heard about the gluten-free crust and cauliflower crust–and some find vegan crust along the way, but there are so many more options.
They may seem unconventional, or you may find yourself surprised you've never considered these alternatives. Many of these options date back centuries and civilizations and are easy to use at home if you're making your own pie.
First, let's learn about ancient grains, why they make excellent pizza dough substitutions, their health benefits, and why you might like to try them.
Keep reading to learn more.
Why Choose Ancient Grains for Pizza Crust?
Choosing ancient grains for pizza crust alternatives gives you a whole new take on the staple food and lets you enjoy the taste of the earliest dish creations. Ancient Egyptians, Romans, and Greeks all consumed versions of the food centuries before it made its way to Italy and then America.
Of course, these ancient pizzas are far from what we imagine when we hear the word today, yet one thing remains the same. Pizzas, even dating back many worlds ago, all consisted of some bread or dough with various toppings (and sometimes sauce).
Take a step back in time and experience pizza as our ancestors did before us. You may find your new favorite.
The Health Benefits of Ancient Grains
Ancient grains are generally healthier than the traditional bread we see in stores today. That's because they aren't processed or refined. There's no added sugar or manufactured preservatives. They don't include foods like white rice or white flour.
Additionally, they're packed with nutritional benefits. They have more protein, omega-3 fatty acids, B vitamins, zinc, and fiber. This means they keep you feeling fuller for longer and provide your body with essential nutrients that many of today's foods don't offer.
They can help your body regular spikes in blood sugar, which can be better for people with diabetes and those with hypoglycemia. These grains are easier to digest, which can help you avoid that uncomfortable bloated, tired feeling you get after eating a traditional pizza.
Other benefits include the possibility of helping lower blood pressure and cholesterol, improving bone and heart health, and more.
Ancient Grain Options for Pizza Crusts
Now you know the health benefits of ancient grains, but what grains qualify under this label? You're likely familiar with many of them but have yet to consider making them part of your pizza.
Ancient grain options for pizza crust alternatives include:
Quinoa
Chia seeds
Whole oats
Farrow
Millet
Amaranth
Sorghum
And more
Now, these can't stand alone as pizza crust ingredients. Since they're whole foods, you must mix them with other elements to turn them into crust. Many people find it easiest to mix them in with a whole wheat pizza crust they made or bought at the store.
Many of these grains will make your dough seem thicker, dense, and possibly chewier. They alter the texture of your pizza but are so packed with nutrients that it's worth it. Most are relatively tasteless on their own, so the deliciousness of your pie won't be affected.
Wheat Alternatives: Ancient Grains to Try
Whole wheat is a popular traditional pizza crust alternative, but there are other flours you can make or purchase. Barley flour, rice flour, buckwheat flour, gram flour, oat flour, and millet flour are among the most possible. Remember, these crusts will be much flatter and less fluffy without added yeast than traditional whole wheat or white flour pizza dough.
You can buy many of these flours at local health-based grocery stores, order them online, or set out on an adventurous journey to make your own with recipes you find online.
If you want something ready-made, try making mini pizzas with bases like naan, pita, corn tortillas, butternut squash, sweet potato flatbread, and more. Some of these options, like naan and pita bread, give you more of that fluffiness you're used to while featuring more health benefits.
Order for Take-Out or Delivery Today
Are you looking for pizza delivery near you? Hungry Howie's has exactly what you need if you're in the mood for a classic American pie, perhaps with a scrumptious Flavored Pizza Crust.
Order online or give us a call today for take-out or delivery.