Image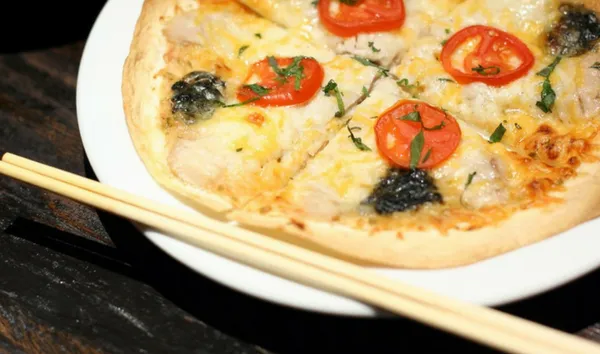 Every state is different, so it's no wonder that each state has its own popular pizza topping. From peppers to bacon to pepperoni, each state has a particular love for pizza toppings that make them unique. And, although we know there are some exceptions to these favorite toppings, most people in these states have their topping already in mind when ordering their favorite pizza from Hungry Howie's. Next time you're looking for the best pizza delivery deals near me, check out this list!
Pepperoni
It does not surprise us that many states prefer pepperoni, and can you blame them? From Texas, Arizona, and Nevada, to New York, North Carolina, Indiana, and beyond, pepperoni is the go-to pizza topping for pizza lovers in these states.
Bacon
It's fair to say pizza and bacon are the perfect match made in heaven. Nothing can compare to the delicious taste of crispy bacon perfectly paired with cheesy mozzarella. States like Oregon, Colorado, and Kentucky can all agree pizza and bacon are meant to be together.
Chicken
Some people believe pizza and chicken should not be paired. Well, not in these states. California, (the home of the origin of BBQ Chicken Pizza), Idaho, Louisiana, and Michigan can't order their favorite pizza without chicken toppings. Whether you go for a BBQ Chicken Pizza or a Ranch Chicken Pizza, you know you are getting the best combination out there.
Mushrooms
Believe it or not, people in Delaware get a vegetable helping with their pizza. Mushroom is the number one topping here, and we can't hate it. Mushroom pizza is simple, yet has enough kick to be more special than a cheese pizza.
Peppers
Floridians like their food spicy, which is probably why they add peppers to their pizza. Who doesn't like a little kick with their food? Peppers are the most popular pizza topping in sunny Florida. We wouldn't mind adding some green peppers in there also.
Pineapple
Before you freak, hear us out. Pizza and pineapple are actually a brilliant combination. Something sweet, something bitter, and something salty. What else would you need? Those in Wisconsin, Tennessee and of course, Hawaii, prefer their pizza with pineapple on top.
Steak
Imagine a Philly cheesesteak in pizza form. Steak over pizza is delicious; it complements the tomato sauce and cheese to perfection. And, no one can tell you the pizza you had for lunch was not real food when it had steak on it, right? Pizza lovers in Nebraska know what we're talking about.
Beef
We already add beef to our pasta, why not to our pizza? Pizza fanatics in Wyoming pair their pizza with beef no matter what. Think Meat Lover's pizza, or meatballs topping your cheese pizza, or an Italian pizza with ground beef all over.
Do you agree with the popular pizza topping in your state? Let us know. If you already know what you want, call us about our pizza delivery deals!
Source: https://www.scoopnest.com/user/BW_React/598869128259117056