Image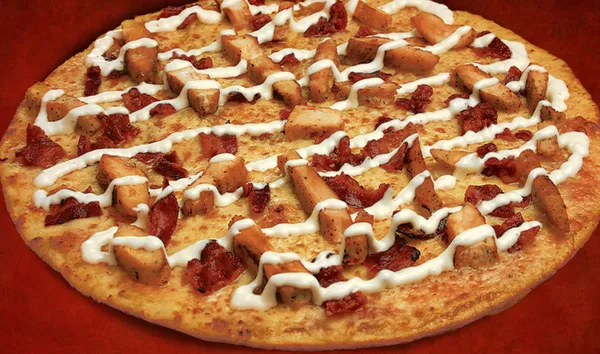 America loves Ranch dressing and there is simply no denying it. In 2014, NPD Group revealed that Ranch dressing was the number 1 dressing shipped to restaurants, cafeterias, and other institutions. If that's not enough to convince you, just take a walk down the grocery store aisles and you'll find dozens of Ranch-flavored items.
The History of Ranch Dressing
When did this obsession begin? In the 1950s, Steve Henson developed what is now known as Ranch dressing while working as a contract plumber in Alaska. In 1954, Henson and his wife opened up Hidden Valley Ranch. Yes, that Hidden Valley. It was around this time that the couple began to sell the dressing both as a finished product and in a powdered form to be mixed with buttermilk and mayonnaise.
As demand grew, the couple opened a factory, amped up production, and began distributing the finished product to be sold at supermarkets in the Southwest. In 1972, the Hidden Valley Ranch brand was bought out by Clorox. Yes, a well-known cleaning company purchased a salad dressing manufacturer.
Around the early 1980s, Clorox decided to reformulate the dressing several times so it was more convenient for consumers. One of the biggest changes was to include buttermilk flavoring rather than buttermilk in order to create a more shelf-stable product. In 1983, the non-refrigerated, bottled version of Hidden Valley Ranch was released.
Of course, Hidden Valley is not the only maker of Ranch dressing. Nowadays, there are plenty of varieties to choose from and everyone has a favorite. Not to mention you can now get different variations of Ranch dressing, such as avocado ranch, garlic ranch, and spicy chipotle or Sriracha ranch.
Why We're Wild for Ranch
Most people love Ranch because it's tangy and creamy. It's a perfect way to cool down a spicy dish, like Buffalo Howie Wings®, and essential for dunking Howie Bread® - or your favorite slice!
The foray into Ranch dressing onto pizza, like our Chicken Bacon Ranch, is not exactly known. Rumor has it that some college students started dunking their pizza into sides of Ranch dressing at a pizza place where salad was also offered. However, no one will ever really know who started the trend and how it became so popular.
At Hungry Howie's, the love of Ranch dressing does not need to be explained. Enjoy a Chicken Bacon Ranch Pizza, try the Ranch Flavored Crust®, get a side of ranch for dipping your Howie Wings®, or try the Chicken Bacon Ranch sub. When you order from Hungry Howie's, you can feed your Ranch dressing cravings any way you want.
Sources: http://www.npr.org/sections/thesalt/2014/04/01/297704835/its-official-americans-are-floating-in-a-pool-of-ranch-dressing
https://en.wikipedia.org/wiki/Ranch_dressing
http://www.omaha.com/go/the-story-of-the-nebraska-cowboy-who-invented-ranch-dressing/article_8f2d023e-5cf7-521f-aeda-55c59729583f.html