Image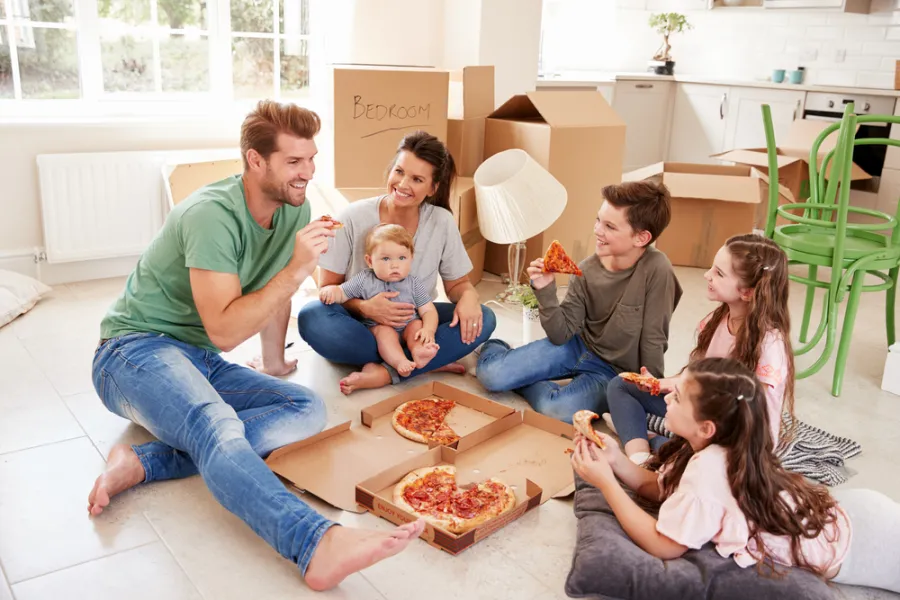 "What pizza places are open right now?" It's a common question that countless savory sauce and gooey cheese-lovers find themselves asking, whether its a little bit pre-lunch or particularly late in the evening. Whether it's a weekend or a weekday, a holiday, or just a plain old Tuesday, here at Hungry Howie's® we understand the need to find out what pizza places are open right now–and to find out quickly so that you can place an order and satisfy your pizza craving.
If you're looking for the closest Hungry Howie's®, find a Hungry Howie's near you using our convenient store locator. Then, you can place an order for take-out or delivery. Keep reading to learn more about our various locations, store hours, and customers' favorite menu items.
Hungry Howie's® Locations & History
Did you know that Hungry Howie's® is a mainstay in the American pizza community? In fact, we're the 11th largest pizza franchise in the country, founded 48 years ago in 1973, with more than 550 locations nationwide today. That means that no matter where you are, there's bound to be a Hungry Howie's® location near you.
While our official headquarters is in Michigan, we have stores throughout many other states. Twenty-two states, to be exact. And we're always growing.
We opened more than 65 locations within our first three years in business (by 1976) and by 1990 we had 160 stores in operation. Then, our pizza and the famous Flavored Crust® really took off. From 1990 to 2000 we grew to a network of 500 stores. Our 550th opened in not too long after.
Hungry Howie's® Hours of Operation
What pizza places are open right now and is Hungry Howie's® one of them? That's an excellent question and it depends entirely on your location and what time it is. First, you'll have to find a Hungry Howie's location near you.
Since we're a franchise, that means that many of our locations operate independently. The hours may vary based on local legislation or town ordinances, or simply based on the needs of your surrounding community. We strive to always provide superior customer service and we understand that means tailoring our hours of operation to the towns and cities in which we reside.
Some Hungry Howie's® locations are only open until 8 pm. Others are open until 10 pm, and some are open until 11 pm. It's also common for our stores to have different hours on different days of the week–some stay open for a few extra hours at night on the weekends since demand is much higher on those days.
Our locations also vary in what time they open. Some open as early as 11 am in the morning, in time for an early lunch or even a late breakfast (hey, we don't judge). Others don't open until the afternoon, with a 2 pm start time. Other locations serve as a dinner-only stop, and open at 4 pm, just in time for you to grab a pie on your way home from work.
Our hours vary significantly based on location. If you're wondering what pizza places are open right now and want to grab a pie from Hungry Howie's®, we recommend looking up your nearest location online and then giving us a call to confirm.
What Food Is Available at Hungry Howie's®?
We all know that Hungry Howie's® is home to some of the best pizza, as well as our exclusive Flavored Crust® which is available in eight different flavors (butter, butter cheese, asiago cheese, ranch, onion, cajun, sesame, everything, and garlic herb–you can even combine different flavors if you're going for something totally unique). However, our menu doesn't stop there.
At Hungry Howie's® you'll find a wide variety of main courses, side dishes, and even beverages and desserts. Choose from an array of oven baked subs or oven baked pastas, fresh salads, Howie Bread®, or sides such as Howie Wings® and chicken tenders. Additionally, we stock Pepsi® products if you need a cold beverage and even have desserts such as baked cookies.
To get the most accurate and up-to-date Hungry Howie's® menu for your area, check out our website as items may vary by location.
Order for Take-Out or Delivery
If you're in the mood for some Hungry Howie's® after scoping out this article, we don't blame you. Luckily, most locations are open 7-days a week for your convenience. You can order Hungry Howie's® online or give us a call to place your order by phone.
We'll either get your order ready for take-out with our speedy pick-up option or deliver your food straight to your door with fast and convenient delivery. No matter which way you get your Hungry Howie's® you can't go wrong. So, go ahead. If you're wondering what pizza places are open right now, check out your local Hungry Howie's® and choose your favorite dishes off our menu today.