Image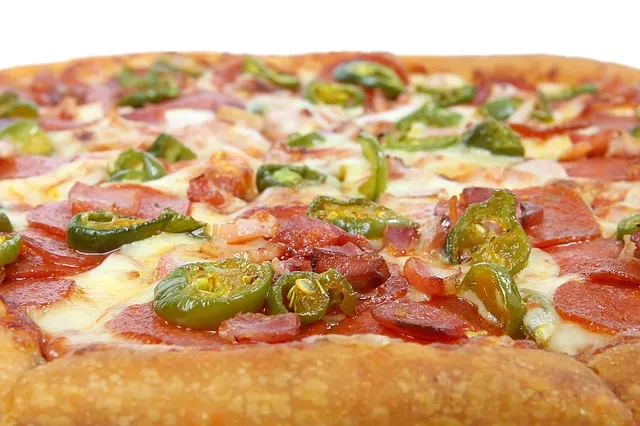 Trying the best alternative meat toppings to pepperoni can be a real game-changer when it comes to pizza. A whopping 36% of pizzas ordered in the United States feature the wonderful meaty topping. For many years, it's been proclaimed the most popular pizza type– following plain cheese pies. If you're a big pepperoni fan, we stand with you. It's one of our favorites, too.
But we also love to switch things up. And you might like what you taste when trying what we think are the best alternative meat toppings to pepperoni. Don't worry. You can keep the salty, meaty portion of your pie while expanding your pallet and finding more delicious ways to order everyone's favorite dinner.
In fact, we're so sure you'll love these tasty extras that we've collected a list of pizza additions you'll love. Read our list of the X best alternative meat toppings to pepperoni below.
The 6 Best Alternatives Meat Toppings to Pepperoni
When trying a new pizza topping, you can give it a go as a single meat or create a unique combination to make your pie your very own. There's no wrong way to go; you can even throw some veggies in if you want a fresh crisp. Try these six pizza toppings with your next order from Hungry Howie's.
1) Ham
When you think of ham, your mind probably drifts off to a large holiday main course. But it goes great on pizza, too. When combined with the right ingredients, it's a real show-stopper. Mix it with mushrooms, red onions, green peppers, and our signature mozzarella cheese for the perfect blend of salty, creamy, fresh pie.
Of course, you may also think of the much-debated Hawaiian Pie! Our Howie Maui Pizza features ham, along with pepperoni, bacon, and pineapple. If you're looking for something that's both sweet and salty, take a bite of this.
2) Sausage
Sausage is another pizza classic–the second most popular when compared to pepperoni. So if you're a pepperoni lover, switching it up and subbing sausage may be a great bet. You'll be in great company, as 56% of Americans say they love this ingredient.
Keep it simple with sausage and cheese, or bump it up by doubling your meats by adding pepperoni or fresh veggies into the mix.
3) Ground Beef
Ground beef? That's meant for tacos and sloppy joes! But have you considered this interesting topping as an option for your pizza? This is a less heard-of, yet one of the best alternative meat toppings to pepperoni. You can create a delicious cheeseburger pie when you add some cheddar cheese into the mix, along with classic mozzarella. You can also dive into a more exciting combo when you add our next favorite meat topping.
4) Bacon
Portions of bacon are not just for breakfast–it also serves as an excellent pie topper. When you combine it with ground beef and the cheddar cheese noted above, you have a bacon cheddar cheeseburger pie! You can even add one of the most well-loved flavors in the world, ranch, when you select one of the free Flavored Crust options or a side of dipping sauce.
5) Chicken
BBQ chicken, Asian chicken, and Buffalo chicken pies are three unique directions to take with this fantastic alternative meat topping. Get that sweet BBQ-flavored sauce, a tangy Asian flavor, or something spicy when you choose a Buffalo pie. Add some veggies and a matching dipping sauce of Flavored Crust, and you're really in business.
6) The Ultimate Meat Lover's Pie
You don't have to have each alternative meat topping on one pie exclusively. If you're into taste exploration, give our Meat Lover Pie a go. This pizza takes meat toppings all the way to the top, with a combination that satisfies like no other.
Of course, you'll find your beloved pepperoni with Italian sausage and ground beef. If you want to take it a step further, you can add any of the other best alternative meat toppings too. Or, try the Howie's Works Pie–complete with pepperoni, ham, Italian sausage, ground beef, mushrooms, red onions, green peppers, black olives, and extra cheese. Salty, savory, with a hint of sharp crisp, this might turn out to be your next favorite go-to when it comes time to place an order.
Order Hungry Howie's Today
Is your mouth watering by now? After talking about our all-time favorite pizza toppings, ours sure is. That means it's time to order a Hungry Howie's pie, switch it up a bitch, and try a few of the best alternative meat toppings out there.
We can deliver straight to your door or you can visit us to grab your order. Complete your meal with a selection of soft drinks and dessert offerings, and remember the utensils! Check out our eight Flavored Crusts, the many dipping sauces on the menu, and fantastic meal additions like fresh salads, Howie Bread, and more.