Image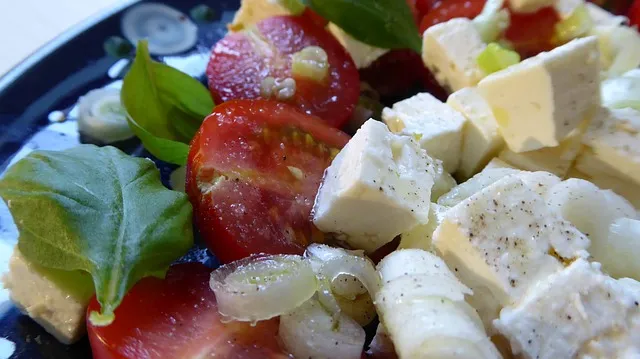 Feta cheese is a white cheese made from sheep's milk that originated in Greece. Some feta cheese is a mixture of sheep and goat's milk. Similarly brined white cheeses produced in Europe are made partly of cow's milk.
The crumbly cheese is often used in salads and pastries, particularly spanakopita, a phyllo-based spinach pie. Feta cheese can also be served on its own with some olives or grilled and added to a sandwich. To say the salty cheese is diverse is an understatement.
Unfortunately, many people fail to try venturing outside of traditional Greek Salad when eating feta cheese. The cheese can be found in most grocery stores either in a solid block or crumbled for easy use. Next time you're grocery shopping, buy some feta cheese and try one of these delicious new ways to use feta cheese.
Scalloped Potatoes with Feta Cheese
Scalloped potatoes are traditionally made with lots of butter, milk and cheddar cheese. In this dish, you will be using more traditional Greek flavors, such as olive oil, oregano, lemon, and feta cheese. The recipe calls for 8 to 10 ounces of the cheese to be layered on top of the first and then the second layer of the scalloped potatoes. Get the full recipe on Olive Tomato.
Pizza with Feta Cheese
Mozzarella cheese is always the first choice on a pizza, but the next choice should be feta cheese. If you're looking for a nice Greek flavor, pizza with feta cheese, onion and olives is a great option. You could also add a Garlic Herb Flavored Crust® to your pie if you're ordering from Hungry Howie's.
Baked Feta Cheese with Honey
If you love brie, then this is the feta cheese dish for you. Preheat your oven to 400 degrees and place an 8-ounce block of feta cheese into a small roasting dish or ovenproof pan. Drizzle two tablespoons of extra-virgin olive oil and bake for about 8 minutes. Next, take the feta cheese out of the oven and drizzle it with 1 tablespoon of honey. Place the cheese back in the oven, and change the oven's temperature to broil. Leave the cheese in there for just a few moments until it begins to brown. Once the cheese browns, remove it from the oven and let it cool a bit. Serve with some pita bread or crackers.
If you are looking to expand your culinary skills or just try new things, feta cheese is an easy and delicious start.
Sources:
https://en.wikipedia.org/wiki/Feta
http://www.olivetomato.com/yiayias-greek-scalloped-potatoes-with-feta-cheese/
https://www.gimmesomeoven.com/scalloped-potatoes-recipe/
https://cooking.nytimes.com/recipes/10427-roasted-feta-with-honey